10 Day Jungles of India: In Kipling's Footsteps
Booking Dates
12/22/2022 through 12/19/2023
Travel Dates
08/24/2018 through 12/31/2023
Provider
Kensington Tours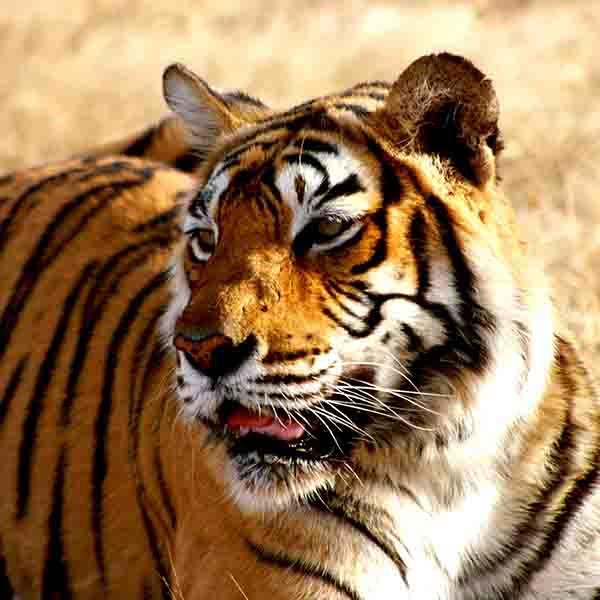 10 Day Jungles of India: In Kipling's Footsteps

India's national parks are well-worth your consideration for a tiger safari, not because you might have already traveled to Africa, but because they offer a very different flavor of wildlife tracking in a country that is also distinctly different from a cultural point of view. This trip takes you to two national parks, Pench and Khana. The latter was the setting for Kipling's classic novel 'The Jungle Book' and although it can never be guaranteed, there is always a chance that you encounter a 'relative' of Shere Khan.
Arrive for your journey following Kipling's footsteps in Mumbai, India's most populous city and the financial capital of the world's largest democracy. Visit its most famous landmark, Gateway of India, at the southern tip of the city and overlooking the splendid Arabian Sea, then savor street food at the many street shops that line Chowpatty Beach. The city is a vibrant swirl at any time and the almost 2 mile-long boulevard here has been a Bollywood favorite for decades.
From Mumbai, a 90-minute flight takes you to Nagpur, followed by a 3-hour private transfer to Khana National Park. Khana's vast grasslands, supporting large herds of deer, have earned it the nickname "the N'Gorongoro of India". Apart from deer, it boasts an incredibly rich wildlife, including Sambar, Chital and Indian Muntjac, Grey Langur, Golden Jackal, Bengal Fox, Wild Boar – and of course, Tiger. Herds of gigantic gaur, the largest wild cattle in the world can be spotted in good numbers. Less frequently, you might see the rather more elusive Leopard, Dhole (Indian Wild Dog), Sloth Bear, Striped Hyena, Indian Crested Porcupine, Indian Pangolin and the Four-horned Antelope. The animals around here are, not surprisingly, most active early and late in the day, so plan to make daily excursions by jeep into the park in the early mornings and evenings, accompanied by well-trained naturalist guides. Be prepared that mornings are misty cool and evenings usually a little nippy.
The second part of this safari takes you to Pench, approximately five hours away by a private transfer. Nestled in the lower southern reaches of the Satpura Hills, it is named after the river flowing through the national park. Pench is a mixed deciduous forest, totaling 470 square miles. Its jungle is teeming with spotted deer, Blue bull, Sambar and large herds of Gaur among a host of other deer and antelopes like the elusive Muntjac and the four-horned antelope respectively. The world's largest cat, the tiger (weighing 220 kg for an average male), as well as the world's smallest cat the Rusty-spotted cat (weighing under 1.5 kg), can both be found here. The numerous large bodies of water, grasslands, and forests provide a varied avian habitat, making it a bird haven with over 340 species recorded.
Kensington Tours creates private trips from the world's finest ingredients. Tailor-made with care by your personal Destination Expert, your personalized trip is always a one-of-a-kind experience made just for you. Expert local guidance and 24/7 service come standard.
| Day | Description | View All |
| --- | --- | --- |
| Day 1 | Mumbai | Details |
| Day 2 | Mumbai | Details |
| Day 3 | Mumbai | Details |
| Day 4 | Mumbai To Nagpur To Kanha | Details |
| Day 5 | Kanha | Details |
| Day 6 | Kanha | Details |
| Day 7 | Kanha To Pench National Park | Details |
| Day 8 | Pench National Park | Details |
| Day 9 | Pench National Park | Details |
| Day 10 | Pench National Park To Nagpur | Details |