Berlin, Rome, Paris, London … Europe is home to so many incredible cities. And while there's a reason these iconic destinations are considered wish list vacation spots, there's something to be said about forging a less-traveled path while across the pond. 
Just waiting for memories to unfold, these seven destinations across Europe often fly under the average traveler's radar.
Ravenna, Italy
For an authentic — and less touristy — version of the classic Italian holiday, travelers need to look no further than Ravenna, Italy. Situated just west of the Adriatic Sea, this ancient city acted as the capital of the Western Empire from 402 AD until 751 AD and is most famous for its impressive early Christian and Byzantine mosaics. Dazzling in dreamy shades of gold, red and blue, these historical mosaics depict colorful scenes, some of which — alongside the buildings they're housed in — are so fabulous they've been granted UNESCO World Heritage status. 
In addition to admiring Ravenna's famous artworks, travelers can explore the region's charming public spaces. Situated in the heart of Ravenna's Old Town, Piazza del Popolo is the city's main square and is the perfect spot for shopping, sightseeing and dining. Speaking of food, Old Town's Emilia Romagna neighborhood is considered by some to be the foodie destination in Italy, so hungry travelers should be sure to treat their tastebuds to the area's local specialties.
Bilbao, Spain
Sleek and stylish, the riverfront City of Bilbao is one of Spain's most influential spots for art, architecture and a new style of tapas-like snacks called pintxos. It's also a place that's totally worthy of travelers' European bucket lists. Interestingly, before it claimed its status as the hippest city in Basque Country, Bilbao acted as a booming industrial center for iron, steel and shipbuilding, something that's evident in the city's design which is an intriguing amalgam of old and new.
Bilbao's most popular attraction is the Guggenheim Museum, a contemporary art museum featuring work from world-famous artists including Andy Warhol, Anish Kapoor and Mark Rothko. In addition to the incredible pieces inside the Guggenheim, the museum itself is something of a work of art as its unique exterior crafted from titanium, glass and steel sits perched alongside the Nervión River.
The Faroe Islands 
Rolling green hills, roaring waterfalls, jagged cliffsides and exotic wildlife … these are just a few of the many reasons The Faroe Islands deserve a spot on travelers' radar. Situated just east of Iceland, The Faroe Islands make for a great addition for those looking to extend their stay near The Land of Fire and Ice. However, for travelers in search of a vacation spot that's a little more off the grid, The Faroe Islands are just the ticket for a multi-day stay.
During their time here, travelers can fully immerse themselves in a different kind of island life. Sure, the weather isn't tropical, but what The Faroe Islands have to offer in views, culture and scenery make up for the cooler temps. Visitors can spend their days in the great outdoors kayaking through majestic fjords, hiking rugged landscapes and admiring feathered residents like the adorable Atlantic puffin. And, when it's time to head in for the day, visitors will be impressed by the friendly Faroese people who encourage travelers to explore local shops, lodging and restaurants.  
Potsdam, Germany 
Situated just an hour southwest of Berlin, the mid-sized city of Potsdam is a total gem for fans of ornate castles, sprawling parks and colorful gardens. Referred to as the "Versailles of Germany", Potsdam is home to 14 historic castles, the most famous of which is Sanssouci Palace, the once summer home of King Frederick the Great. Dating back to 1745, Sanssouci Palace welcomes an average of three million visitors each year who come to experience the enchanting property's cavernous rooms, mesmerizing gold accents and detailed sculptures.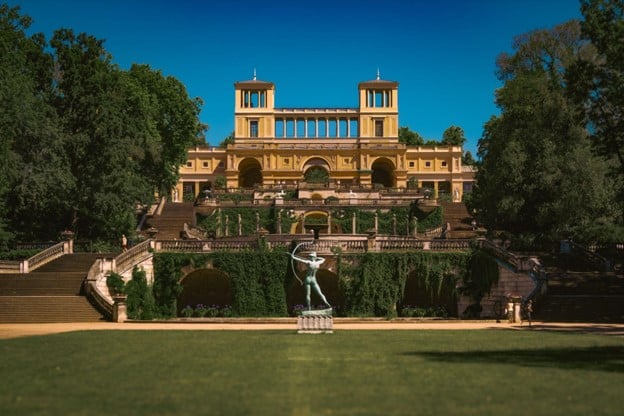 In addition to those seeking a fairytale-like experience, Potsdam will also be of interest to film buffs as the city's Babelsberg Film Studios, the oldest large-scale film studio in the world, acted as the backdrop for many famous flicks including Metropolis, the Grand Budapest Hotel and even The Hunger Games. For more filming fun, visitors can visit Potsdam's city center for a stop at the Film Museum followed by more sightseeing and perhaps a quick bite to eat in the historical square.
Nafplio, Greece 
A beautiful coastal city that acts as the perfect base for exploring Greece's popular Peloponnese region, Nafplio enchants visitors with its cobblestone streets, brightly painted buildings and fabulous seaside views. In fact, Nafplio is so dazzling that it's often considered one of the most romantic cities in all of Greece. And, with its medieval castles, Turkish fountains and Byzantine churches, it's not hard to see why.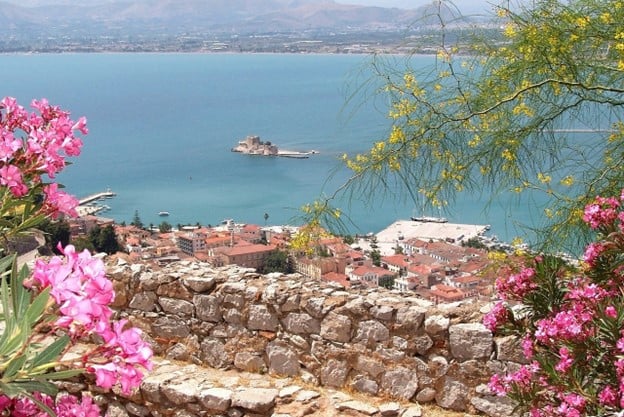 In addition to being a great hub for those staying in the Peloponnese area, Nafplio is conveniently located just two hours southwest of Athens and 40 minutes south of Nemea's famous wineries. As for things to do in Nafplo itself, the swoon-worthy city does not disappoint with bike-friendly infrastructure, a plethora of museums, plenty of water-focused fun and more.
Malmö, Sweden
Sweden's third-largest city, Malmö is a trendy coastal region just east of Copenhagen. And while it's often overshadowed by its more populous counterparts Stockholm and Gothenburg, travelers will find that this fabulous Nordic destination has plenty to see and do. All vacationers need to do is choose their own adventure.
On the hunt for outdoor fun? Visitors can spend the day soaking up rays along the waterfront, relaxing at one of Malmö's stunning public parks or exploring the city from the comfort of two wheels on one of the many bike trails. Craving an urban escape? Farmer's markets, vintage shops, intriguing architecture and incredible restaurants are abundant. Looking to learn something while on vacation? Malmö's museum scene is rather impressive with spots like Malmö Museer, Moderna Museet and the Disgusting Food Museum being among travelers' favorites.
Costa Nova, Portugal
A beach community within Averio — aka the "Venice of Portugal" —, Costa Nova is a charming village dotted with colorfully-painted homes and delightful shops and restaurants. In addition to being the perfect backdrop for travelers' next Instagram photo, Costa Nova is also a great destination to catch up on some much-needed R&R with its beautiful beach and friendly locals.
Alongside relaxing on the sand, Costa Nova is also a great spot to grab some fresh seafood. Travelers can fill up on delicious eats at local restaurants or stop by Mercado Do Peixe Da Costa Nova to peruse regionally sourced produce, meats, cheeses and more.